Bowater Doors Achieve PAS 1188 on Flood Door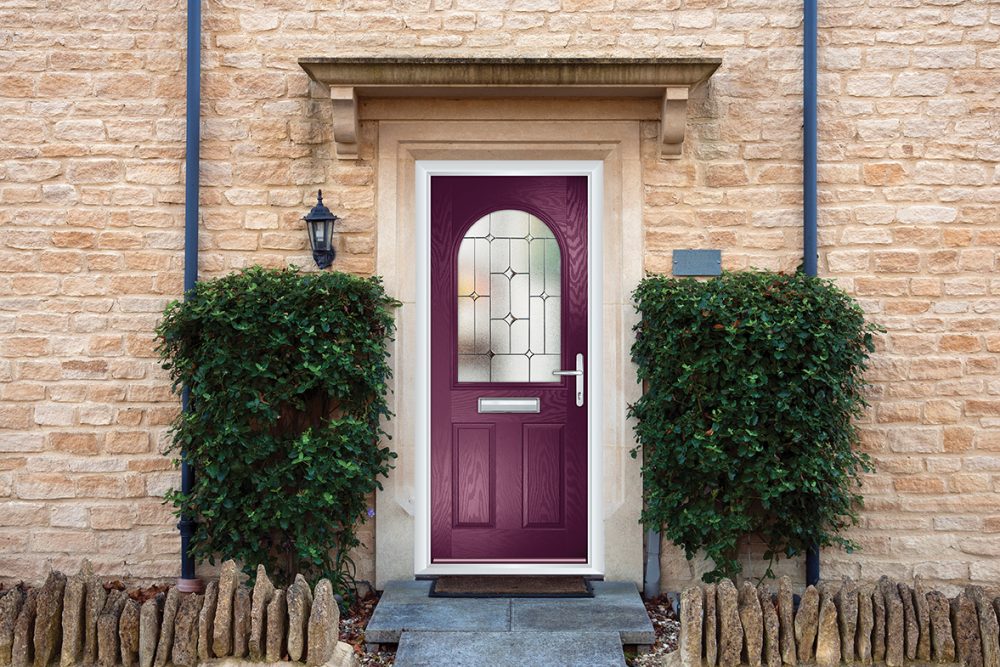 Flood defence is a hot topic in the UK, especially through the winter months, but are we doing enough as an industry to address the critical needs of residents in high risk flood areas? Kevin Kiernan of Bowater Doors suggests more could be done.
Are Doors Doing Their Bit?
Flooding is an increasingly relevant issue for homeowners in the UK and potentially devastating for those affected, not only in terms of damage to life and property, but also for rising insurance costs. According to the Environment Agency, flooding is the most common and widespread natural disaster in the UK. A recent study by the conservation charity WWF, reports that up to 2.5m homes will be at risk of flooding by 2050 if we don't start future-proofing now. With the risk of being affected by floods growing, there is political consensus that investment in defences and sensible planning is essential.
It is an increasingly important issue for homeowners in higher risk flood areas who want to sell their homes too. With well-publicised government search tools allowing anyone to check any postcode for its potential flood risk, there is no escaping the re-saleability issue. As flood protection continues to provide such challenges, the onus is on all of us to do what we can.
What can we do?
For the window and door industry, the relevant responsibility lies with flood protection products. Flood defence doors are nothing new, but how do homeowners know when they are buying a genuinely suitable flood defence door? The only way they can be sure, is if the product is tested to PAS 1188. The Environment Agency supports the certification scheme that demonstrates products have been independently tested and proved fit for purpose. As the number of products designed for flood protection increases, it's useful for consumers to see a recognised mark of quality that proves your performance claims have been independently verified, but it's also useful for the companies selling these products, to stand out from the competition.
Products that achieve PAS1188 are subject to an initial type test and the facility that manufactures the product is assessed for quality. Once this initial stage has been completed, assessment is carried out on an ongoing basis, typically once or twice a year.
Who sells PAS 1188 Doors?
Following months of product development and rigorous tests, Bowater Doors is pleased to announce that we have achieved the much coveted PAS1188 test standard on our Flood composite door. Surprisingly though, we're just one of just two companies to hold PAS1188 on composite doors. It's something we feel more companies should be working towards, so that as an industry we are doing our best for the homeowner. More than ever, this is an area that we need to be supplying the best products that are proven to work under such demanding conditions. There is no margin for error or sub-standard products when it comes to flood protection. Installers that want to ensure they're supplying the very best in this area, should look out for the PAS1188 quality mark.
A complete range
The Bowater Doors range of doors was brought to market to give fabricators, installers, housebuilders, specifiers and homeowners a wide choice of quality composite doors. We are already just one of a handful of companies to offer a double rebated 68mm composite door and now we are one of just two companies who will able to offer a Flood Defence door with PAS1188. Despite this massive improvement on performance, we can offer our flood defence doors with a wide range of colours, door styles and with a comprehensive range of hardware and decorative glass options. This means homeowners don't have to compromise on aesthetics to get the protection they need.
Our wide range of Bowater Doors products has been specifically designed to give homeowners, installers, fabricators and specifiers choice, whether they need a flood defence door or not. This means that our customers can benefit from a complete range of doors with no gaps and no compromise, especially where it really matters.
For more information call 0191 410 6631 or visit www.bowaterdoors.co.uk