Meet our Commercial Director, Rebecca Louvre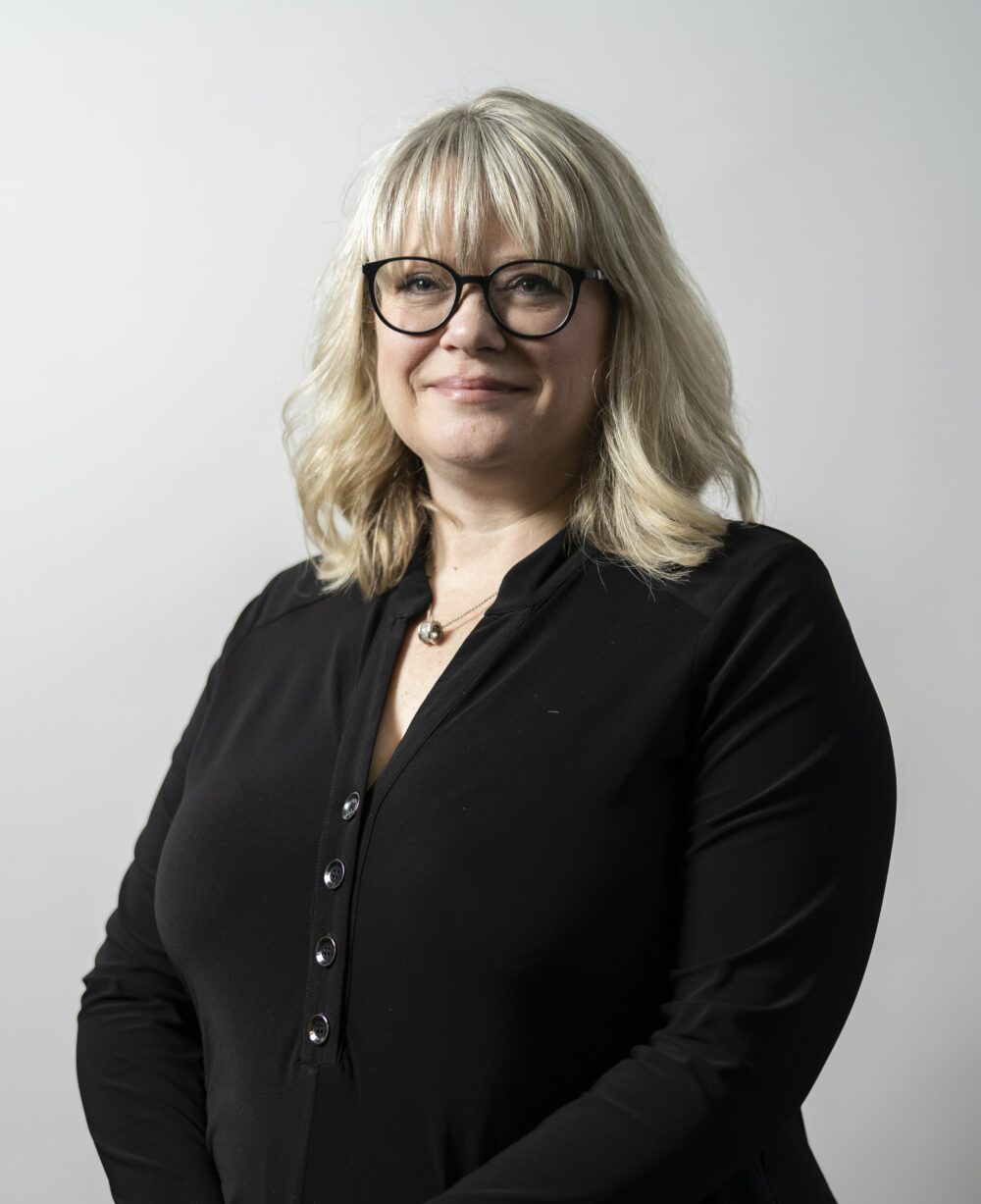 We recently caught up with Rebecca to hear all about her role at Birtley Group. From her background to her hobbies, see below to learn more about our Commercial Director.
---
What does your role entail?
I deliver and develop the sales and marketing channel strategy across multiple business units of Birtley Group. These consist of Birtley Structural Steel (Lintels, Masonry Support, Windposts, and Galvanizing), Bowater Doors, Expamet Builders, and Plasterer's Metalwork.
My responsibilities include strategic marketing, planning, establishing and delivering sales targets to meet corporate objectives, partnering with the senior management team to ensure the best possible service, and effective communication with the company and our customers. I also develop business unit value propositions and facilitate a category-led sales approach to achieve commercial growth.
When did you join the business and where did you come from prior?
I joined Birtley Group in January 2022 having spent the previous 10 years in luxury eyewear.  
The biggest chunks of my career were spent in soft drinks and luxury eyewear having worked for some of the world's most exciting brands including Coca-Cola, Pepsi, Ray-Ban, and Oakley. More recently, I was Managing Director UK & Ireland Subsidiary for De Rigo Eyewear which makes Mulberry and Chopard prescription and sunglasses eyewear.
What attracted you to your current role/business?
I was approached out of the blue by an executive search agency on behalf of Jason, our MD who was looking to build a brand new leadership team to help him deliver an exciting new vision for Birtley Group.
To be honest, at first, I was a little perplexed  – the construction industry was something brand new to me, but I agreed to meet with Jason as Nigel Wright Recruitment really sold the role as being part of something transformational. I was intrigued and knew it would have to be Jason who swung it for me because lintels, doors, and plasterer's metalwork were not really on my radar at that point! 
We were aligned on so many things from the first conversation. I admire what Jason is trying to do and the appeal of working with a local North East business was strong. It also excited me that this would be my first opportunity to work on a manufacturing site.
What was your first job? 
I've always had a strong work ethic. At 11, I had 2 paper rounds and then I was a Saturday kid at Argos.
My first real job after graduating was as a Careers Adviser at the University of Wolverhampton  – odd I know!  
I worked part-time for the Careers Service at the university during my final year after doing an industrial placement with them. I took on a maternity cover project and found myself advising my fellow graduates that I had just been studying with!
I did a lot of research and crammed like mad before every careers counselling session…but it wasn't my calling.  I moved to the North East a year later and my sales and marketing career began at North Tyneside Council leading a small team selling stationery and cleaning supplies to the public sector/non-profit organisations.
What is the best advice or support you've been given in business?
Surround yourself with people who are better than you and never stop learning. Get the 'who' around you right and the 'what and how' will come.
What are the main changes you've seen in your business/sector, and what are the challenges you're facing? 
Our industry has traditionally been slower to adapt to change because it's a much more traditional sector, but over the past few years, change has accelerated. Covid-19, Brexit, labour and material shortages, and health and safety changes driven by Government regulation, along with sustainability drives and digitization are just some of the ways we've been forced to do better.
How has the pandemic changed the way you work?
We are more agile as a workforce and I think it has taught us to be more adaptable. Online meetings have their place and have definitely added to making us more accessible but they cannot replace in-person meetings which are critical to the relationship-building side of our industry.
Who is your role model in business and why?
I don't have one specific role model  – different people have brought different perspectives and opportunities to learn throughout my career. Some have stretched me and helped me to achieve things I didn't think I had the skills or experience for, some have mentored and helped me when I have needed that intervention, and some I have learned from by not following their example!
What would your dream job be? 
World Cheese Traveller  – I even work voluntarily at a cheese and wine deli on Saturday afternoons as I adore cheese.
I would love to spend my days going from cheese farm to cheese farm meeting makers and telling their stories to cheesemongers, restaurants, etc!
What advice would you give to someone starting out a career in your sector? 
Listen to your customers, do what you say you are going to do, and always look at how you can add value.
What makes the North East a good place to do business?
We operate nationally but our HQ is based in Birtley and we have a skilled and flexible workforce. Everyone knows that people from the North East are some of the hardest-working, warmest and friendliest people in the UK!
How important is it for business to play a role in society? 
It is super important. It goes without saying it makes sense to do it to attract talent and promote customer loyalty – but it's bigger than that. Our use of resources and the impact we have on the environment and the people who work here is a massive responsibility – business provides brilliant opportunities to make meaningful contributions to society.
Outside of work, what are your hobbies and interests?
Cheese and wine tastings! I love discovering new ones that I haven't tried before and I am developing a keen interest in low-intervention wines. I also like walking our dog Pete, a giant teddy bear of a dog with my husband Martin, and trying to tie down my two grown-up kids Amelia and Charlie to spend some time with us!