Bowater Doors Release Six Fire Door Revit Models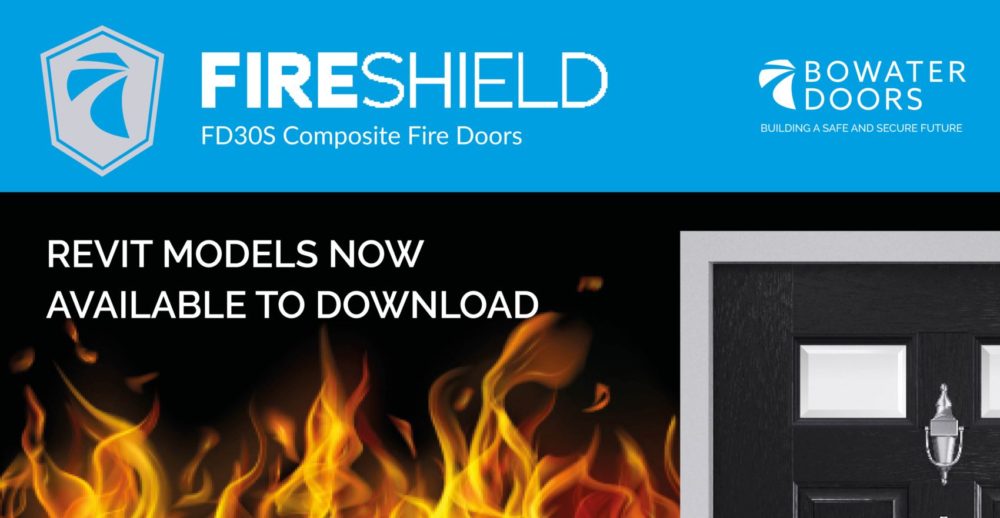 To support the launch of FireShield, six new fire door Revit models have been released for use in Building Information Modelling and to underpin the Golden Thread of Information.
Representing the next generation of composite fire doors, FireShield has been thoroughly tested to BS EN 1634, the latest standard for fire resistance and smoke control.
FireShield delivers additional benefits beyond fire protection and is available in three styles and five colours with the option to specify a top light glazing feature above the door. It's also supplied with a specialist low maintenance fire frame and an environmentally friendly Agrifiber core, a strong, durable and stable, material in comparison to phenolic foam alternatives.
Scott Francis, Technical Manager at Bowater Doors is confident that the new models lay the foundations for the Golden Thread from specification to facilities management.  He comments
"FireShield already combines innovative design with extensive testing and third-party accreditation through the BM TRADA Q Mark certification scheme. Our new Revit models will take this a step further by providing transparent product data to support the full lifecycle of the building from specification and construction through to facilities management.  These models will help stakeholders effectively collaborate at all stages to ensure that the best fire protection solutions are embedded throughout the project. "
The testing of this door range was not limited to fire protection, security was a key consideration. FireShield is tested to PAS 24 and also holds the Secured by Design accreditation. The function and usability of the range were also considered and as a consequence it features an AV2 slam shut lock to ensure that when the door was closed it is secure and ready to perform in the event of a fire.
Find out more about the range here