FireShield: A revolutionary fire protection solution by Bowater Doors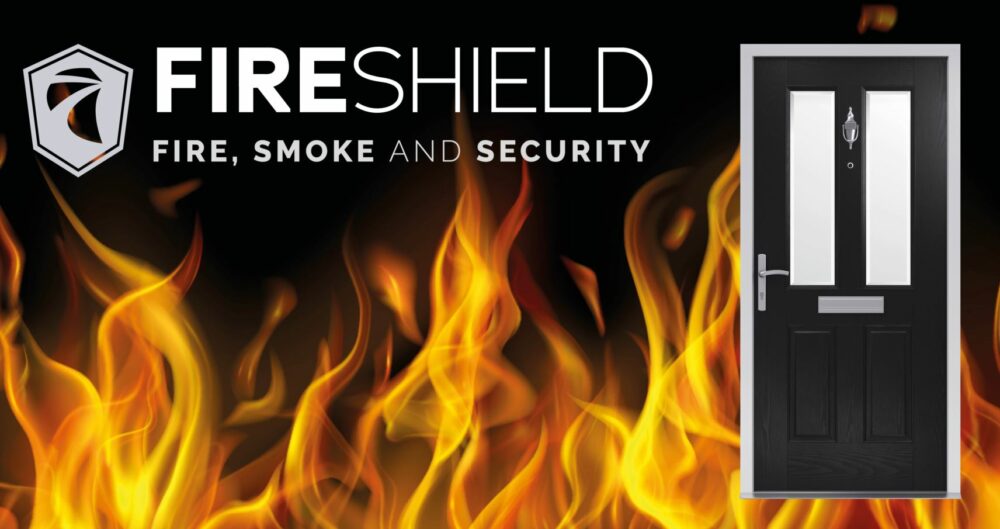 It's Fire Door Safety Week this week, which means we're reflecting on the ethos of what we do. 
At Bowater Doors, we supply composite door solutions to housebuilders nationwide. We consider building a safe and secure future to be at the very heart of all we design and manufacture, which means we're incredibly proud of our reliable fire protection solution.
If you're a specifier or housebuilder looking to take the stress out of choosing the right fire door, look no further.
The Bowater Doors FireShield Flat Entrance Fire Door combines safety, security, and style. As well as delivering exceptional fire protection, its door set and market-leading AV2 automatic locking system add layers of protection from threats such as burglary and intruders. Not only is the door Secured by Design, but it's also tested to the full PAS24 Enhanced Security Standard.
In 2020, the MHCLG guideline stated that Fire, Smoke, and Security are the three critical performances of a fire door. The MHCLG guideline also asserts that these key performances should be audited and certified by a third party, such as the BM Trada Q-Mark scheme.
Available in a number of styles and colours and suitable for installation in new build and refurbishment projects, the FireShield is fully accredited, compliant with legislation, and is routinely tested to ensure the test pass wasn't a 'once only' event. The production of test specimens is also audited to confirm the process and construction of the door sample being tested.
FireShield is tested to the latest BSI standard for fire resistance and smoke control, BS EN 1634, which is accepted in Approved Document B, the fire safety element of the Building Regulations in England.
When EN 1634 is compared to the old BS 476 standard, it is obvious that EN 1634 is the more stringent and demanding test. This is because EN 1634 requires both sides of the door to be exposed to the fire combined with the increased level of pressure and heat in the furnace.
If, when looking for fire doors, you choose FireShield, it will ensure you are specifying the latest standard that works in accordance with the current building regulations.
It's extensively tested, it's innovatively designed, it's premium, it's FireShield.
Quality Materials, Quality Design
Our frame has been manufactured from a niche glass-reinforced polymer, bolstered with fire-resistant additives. It is exceptionally resilient, and stronger with greater insulation than PVCu alternatives.
When this was tested to the EN 1634 standard, it exceeded expectations. The door achieved an average of 51 minutes of fire resistance despite the requirement only demanding 30 minutes.
The design of the main slab used in the FireShield door is cutting-edge. Instead of a phenolic core, which is often included at the expense of consistency, the core is made of an agrifibre material. Agrifibre is a more sustainable product made with resin-bonded agricultural fibres, which at the right density, have brilliant structural properties which can facilitate a high level of fire resistance.
To learn more about The FireShield, please get in touch with one of our experts below, or visit our website: https://www.bowaterdoors.co.uk/flat-entrance-fire-door/
For The North of England, please email anthony.oneill@birtleygroup.co.uk or call 07384 836079
For The South of England, please email: mark.harris@birtleygroup.co.uk or call 07867 350874