The Big Guns Come to Blyth Battery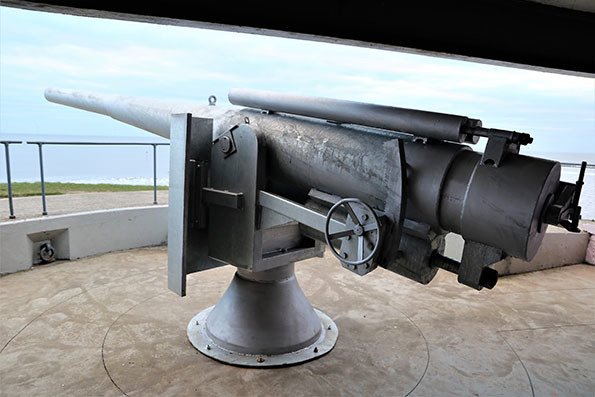 Birtley Galvanizing, specialists in Hot-Dip Galvanizing, Powder Coating and Shot Blasting, has recently supported Michael Fairington to unveil the Blyth Battery Guns in celebration of their 70th anniversary.
M.Fairington who manufactured the naval guns wanted to work with Birtley in order hot dip galvanize the guns which will be a focal point for visitors and the community wanting to learn more.
Greame McPherson, at Birtley Galvanizing adds: "It was a real pleasure for Birtley to work with Michael Fairington and Blyth Battery. We are extremely proud to have played a part in the creation of these extraordinarily important naval guns. By adding a durable finish through our hot dip galvanizing, these memorial guns will provide a focal point for the communities paying their respects to our WW2 forces for many years to come."
The event took place on the 6th April 2019 with Colonel Benjamin Speke Deputy Lord lieutenant of Northumberland taking the honours. Also present at the unveiling was Peter Jackson leader of Northumberland County Council, Major of Blyth Adrian Cartie and Kath Nesbitt County Councillor.
The guns were transported and lifted into the emplacements and bolted into place by W. L Strauhan and Son and were guided in by local volunteers at Blyth Battery.
The guns are a replica of the original Mark V11 6"naval guns that would have been used in WW2. They are 23' long with a range of 7 miles to the horizon.
Celebrating 70 years, members of Blyth Battery are thrilled to have their guns back on home turf which is now open to the public.
Want to see how we galvanized the naval guns? Follow the link to find out more or alternatively, to find out about Birtley Galvanizing and its range of services including Hot Dip Galvanizing, Shot Blasting and Powder Coating, call 0191 410 6631 or request a quote.